Instrument Overview#
The instrumentation of the HALO aircraft is based on contributions from various universities and research institutions. Each instrument is developed and operated by an individual group, which leads to a modern instrumentation suite and well trained operators, but also requires to contact a range of people when working with data from HALO's instruments. The purpose of this chapter is to introduce you to the individual contact points.
During the EUREC⁴A field campaign, the HALO aircraft had been outfitted in an updated "Cloud Observatory" configuration, much like as described by (Stevens et al., 2019). As the aircraft is build to be flying at high altitudes, most of the instrumentation observes the atmosphere (and in particular clouds) from the nadir perspective.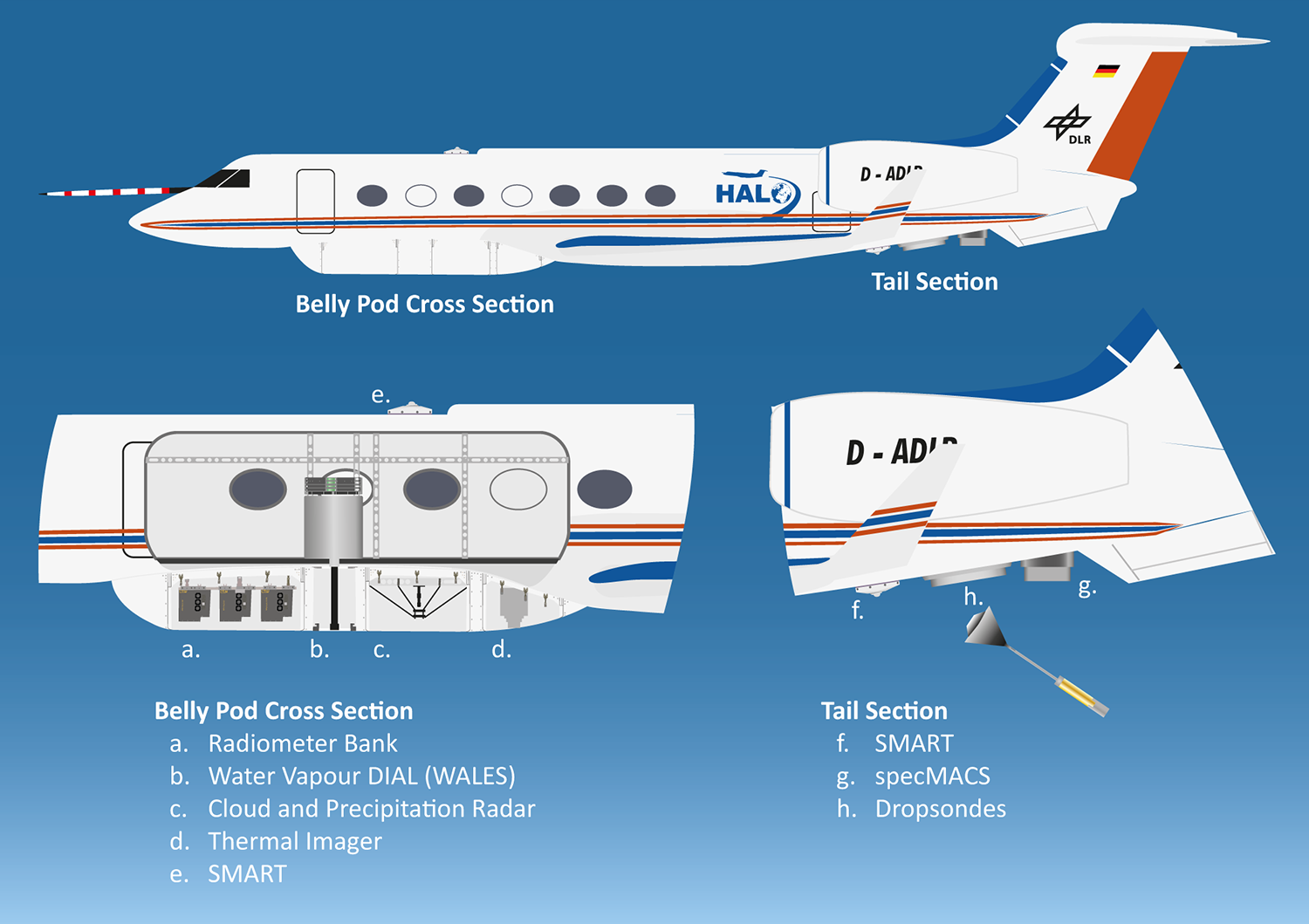 In particular, the instrumentation consists of broadband radiometers (BACARDI), basic instrumentation (BAHAMAS), a dropsonde launching system (Dropsondes), the active (radar) and passive microwave package (HAMP), irradiance spectrometers (SMART), a thermal imager (VELOX), an infrared radiometer (VELOX-KT19), a water vapor differential absorption lidar (WALES) and spectral and polarization resolving imagers (specMACS). You can find more detailed references to the instruments in the tabs below, as well as examples for data access in the upcoming chapters.